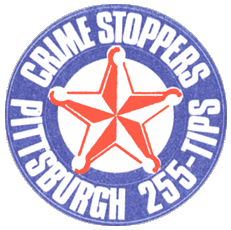 Pittsburgh Crime Stoppers, Inc.
202 Penn Circle West
Pittsburgh, PA 15206
(412) 255-8477/(412) 665-4000

January 31, 2001

Pittsburgh Crime Stoppers is seeking information on the whereabouts of 43-year-old DALE BURCH. Burch has been nicknamed "the computer bandit" and is wanted for a number of thefts that have occurred in downtown office buildings.
The thefts, mostly involving laptop computers, began in late September and continued through the end of November. That is when the incidents received a lot of publicity on television and in the newspapers and may have prompted the suspect to cease his activities. Police estimate that more than 40 computers were stolen during that time span. The thefts occurred in a number of buildings that were located in the heart of the business district and usually occurred during the lunch hour, when many of the employees were out of the office. Investigators believe Dale Burch is responsible for most of the thefts and he was eventually identified when he was filmed by a surveillance camera as he entered a building and stood in the lobby waiting for an elevator.
DALE BURCH is described as a BM, 43 years of age, approx. 5'7"s tall with a medium build. He has a receding hairline with salt and pepper hair and possibly a mustache. His last known address was in Hazelwood but he's most recently been seen on the North Side. Anyone knowing his location is asked to call either Crime Stoppers at 412-255-TIPS(8477)or Zone Two Plainclothers Officers Allen Flemm, Paul Wolak and Holly Murphy at 412-255-2827. Persons providing information won't have to give their name and can remain anonymous.

Background by Windy