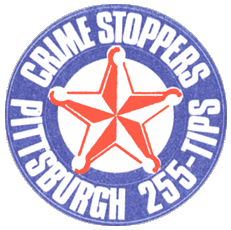 Pittsburgh Crime Stoppers, Inc.
202 Penn Circle West
Pittsburgh, PA 15206
(412) 255-8477/(412) 665-4000

January 17, 2001

Pittsburgh Crime Stoppers is seeking information on the robbery of the ESB Bank located at Rhine and Itin Streets in the Spring Hill section of the North Side.

The incident occurred December 7, 2000 at 11:00 AM. The suspect, a white male, entered the bank, approached a teller and gave a demand note that read, "Teller, Don't give no signs to anyone. I have a gun. I want $50's, $20's, $100's only and don't touch no buttons or I will kill." As the teller read the note the suspect put his hand in his pocket and said, "I have a gun, hurry up and don't let anyone notice." The teller complied and handed money to the suspect who then left the bank.

The robbery was recorded on the bank's surveillance cameras. The suspect is described as a WM in his late teens or early 20's, approx. 5'9" to 6' tall with a thin build. He was wearing a dark-colored coat with the hoodcovering his head and a baseball cap with a lighter colored bill. The coat had some type of logo on the left breast and middle of the back and lighter colored patches on the elbow area. He also appears to have a slight mustache and a large nose.

Anyone with information on this robbery is asked to call either Crime Stoppers at 412-255-TIPS (8477)or Robbery Squad Detectives at 665-4317. Persons providing information won't have to give their name and can remain anonymous.




Background by Windy