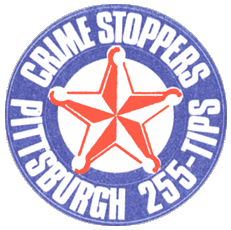 Pittsburgh Crime Stoppers, Inc.
202 Penn Circle West
Pittsburgh, PA 15206
(412) 255-8477/(412) 665-4000

January 10, 2001

Allegheny County Police and Pittsburgh Crime Stoppers would like the public's help in four unsolved homicides from the year 2000. On March 1, the body of 36-year-old "Cookie" Calfee was found in Penn Hills near Mt. Carmel Cemetery. She had been stabbed to death.

On July 7, 32 year old Joseph Kelly was found shot in the back of Monongahela Avenue, in Rankin. He died at a local hospital.

On December 8, 67 year old Robert Cooper was found in a car in the Olympia shopping Center in McKeesport. He had been shot in the head. In each of these cases active leads are currently being investigated, but no arrests have been made.

Anyone with any information concerning any of these cases is urged to call Pittsburgh Crime Stoppers at 412-255-TIPS (8477). Rewards of up to $1,000 dollars are being offered in each case for information leading to the arrest and conviction of the people responsible for these brutal crimes.




Background by Windy